Briefly in English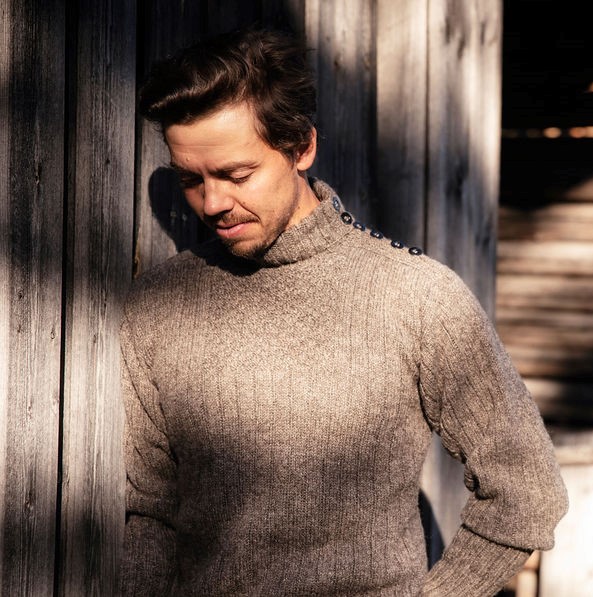 Taito Shop Oulu is a gift shop and handicraft studio offering authentic Finnish design and local artisan crafts. Our vast range of products include traditional handknit goods, jewelry, sauna accessories, Oulu themed items, and materials for the crafting enthusiast. Responsibly sourced, sustainability and natural materials are important to us. We are specialists in textile crafts including traditional weaving techniques and we provide a variety of expertly led workshops and courses.
Lovi Factory Shop is a partner-business at Taito Shop Oulu. Lovi is famous for their birch veneer trees and other items, which artfully adorn interior spaces throughout Oulu and Finland. Lovi designs are the creation of Oulu artist and designer Anne Paso. Explore our selection of Lovi products for your own home! Lovi workshops are also available on-site.
While visiting our historic 1930s landmark building, take your time to enjoy a freshly brewed cup of coffee and a baked "pulla" = sweet bun in our Cafe´ Hanna. Daily made sandwiches are available as a convenient lunch for your train travels.
When shopping with us, you are supporting local entrepreneurship and the Oulu handicraft arts culture. Our business also includes a non-profit community program to assist local needs.
Taito Shop Oulu (with its crafts and weaving studio) is a member of the nationwide Taito Group, which is an active producer and developer of crafts services and who also promotes the crafts culture as a skill and trade. The organization's values are creativity, skills, entrepreneurship and sustainable development. Taito Group's nationwide network includes 16 crafts associations and their allmost 100 fixed places of business. Taito Group is an important employer, providing permanent jobs for approximately 200 crafts experts. Taito is a certified member of the Finnish Labor Association (Suomalaisen Työn Liitto).
Please call or email for more information and services in English. We warmly welcome you to our shop, craft and weaving studio and café!
Taito Shop Oulu / Café Hanna / Lovi Factory Shop
Open Hours: Mon-Fri from 10 AM to 5 PM, Sat from 10 AM to 2 PM
Rautatienkatu 11 B
90100 Oulu, Finland
Phone: +358 40 3522 082
E-mail: taitoshop@taitopohjoispohjanmaa.fi